Sunday, October 1st, 2023 - Respect Life Sunday - Ulster County will host the following Life Chains:
Our Lady of Fatima, Plattekill. 1:30 - 2:30 p.m. - In front of the church along State Route 32.
Presentation-Sacred Heart Parish, 2 - 3 p.m. - At Port Ewen, along Broadway where Mid-Hudson Valley Federal Credit Union is located.
At Esopus, in front of Sacred Heart Church, 1055 Broadway (Route 9W).
St. Mary St. Peter, Kingston. 10:30 a.m. - 12 noon. - Along Broadway in front of St. Mary's Church.
St. Augustine, Highland. 1 - 3 p.m. - Meet in front of Hannaford's supermarket along Route 9W.
St. Catherine Laboure-St. Colman, Lake Katrine and East Kingston. 2 - 3 p.m. - Meet at parking lot of Mavis Tire at 1199 Ulster Avenue, Lake Kingston.
St. Joseph's Church in Kingston. 12:20 - 1:30 p.m. - Meet in front of the church, 242 Wall Street, Kingston.
St. Mary-St. Andrew's Parish, Ellenville. - Ellenville: Along route 209 in front of St. Mary-St. Andrew's Church, 137 South Main Street, Ellenville. 1 - 3 p.m.
Our Lady of Lourdes mission. 6078 Route 209 in Kerhonkson. 11 a.m. to 1 p.m.
To purchase tickets for the Ulster Deanery Respect Life Committee Annual Dinner on October 20th through Eventbrite...
Our booth at the Ellenville Blueberry Festival!
08/12/23 - 9AM to 4PM
Once again...Almighty God blessed us with a beautiful day and a busy street in lovely Ellenville, NY. Thanks be to God.
"ASSEMBLYMAN BRIAN MAHER VISITS OUR OUTREACH BOOTH AT BLUEBERRY FESTIVAL AT ELLENVILLE"

Aug. 12, 2023 (Ellenville, N.Y.)
At the annual Blueberry Festival celebrated in downtown Ellenville, N.Y.S. Assemblyman Brian Maher, who represents southwestern Ulster County, stopped by our outreach booth amicably with two of his children. "In his first term in the Legislature, we have been pleased by Mr. Maher's growing prolife consciousness not only at Albany but also locally," observed Fr. Arthur Rojas, moderator and spiritual director of the Ulster Deanery Respect Life Committee.

This is the second consecutive year that the Committee has reached out to Ulster residents and visitors at the Blueberry Festival at Ellenville, which is celebrated in August. We are grateful to Dcn. John Carr and his team of volunteers as well as the cooperation of St. Mary-St. Andrew's Church at Ellenville (Fr. Kenneth Riello, Pastor) for making this outreach possible.
Thanks to Ms. Catherine Parrinello for the photo.

For more information about our Committee, kindly contact Fr. Rojas at 845/331-0053 or ulsterrespectlifedeanerycmte@gmail.com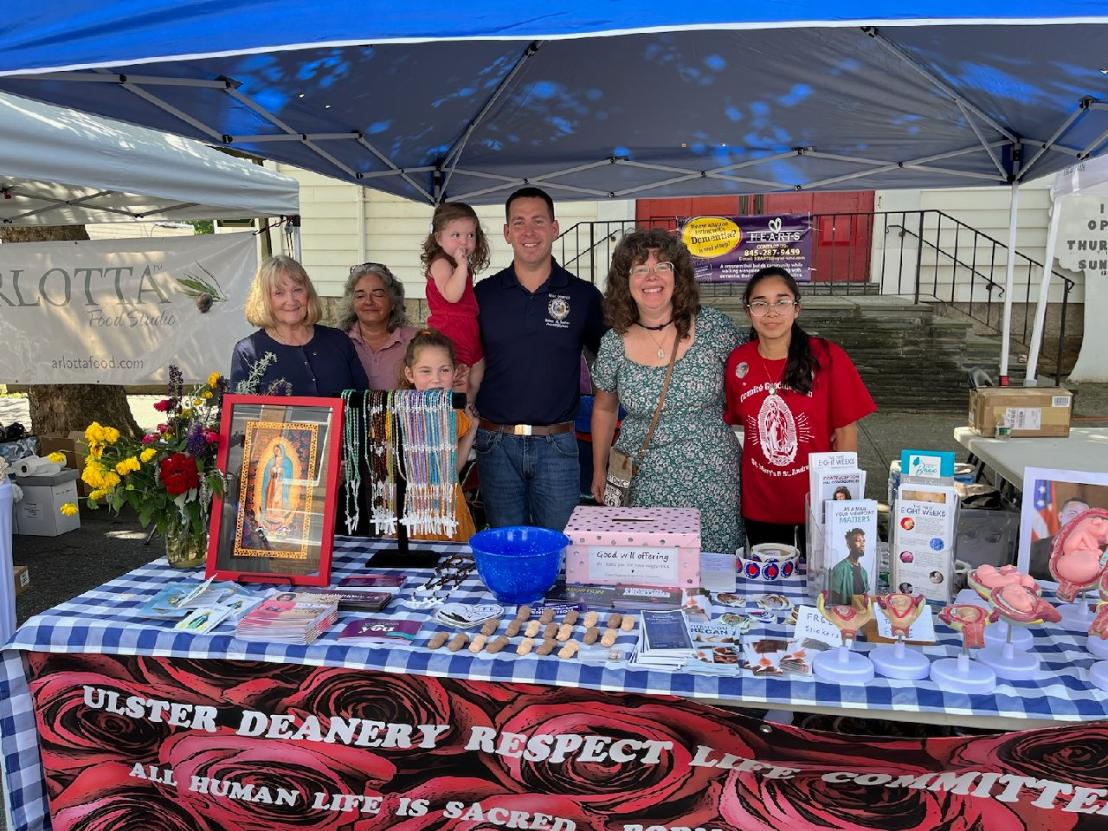 †
Ulster Deanery Respect Life Committee
P.O. Box 904, Port Ewen, New York 12466 † (845) 331-0053
ulsterrespectlifedeanerycmte@gmail.com
Church Bulletin Sponsors
Dear Friends of Ulster Deanery Respect Life Committee,
Ulster Deanery Respect Life Committee is hosting its annual Respect Life Dinner, on Friday October 20, 2023.
Your advertising support for the bulletins of our parishes in Ulster County is no doubt appreciated as a support for the good work of our parishes. We hope that you would take another step, this time to support the local pro-life cause, by securing your ad in this year's Annual Dinner Journal, which will be distributed to an estimated 200 people attending the premier gathering of the pro-life movement in Ulster County. The dinner is scheduled for Friday, October 20, 2023, at 7 p.m., at Turtle Creek Golf Course: 219 Plattekill Ardonia Rd, Plattekill, NY. 12568. As for the advertising, the rates will be as follows:
Patron line: $15
Business card: $35
Quarter page: $50
Half page: $75
Full page: $100
Please email a PDF of your business card / advertisement to: ulsterrespectlifedeanerycmte@gmail.com
SUBJECT: Advertisement for Respect Life Journal 2023
Please make out your check to Ulster Deanery Respect Life Committee and put Annual Dinner Journal Ad 2023 in the memo.
Please send your check to: Maryann Becker
65 Kripplebush Creek Rd.,
Stone Ridge, N.Y. 12484
If you have questions, please call Sharon Angelo: (845) 382-1565 or Beth Safford: (845) 668-0448.
The deadline to submit your PDF and payment is October 2nd, 2023.
We pray you will support us in this endeavor as you do each week in your bulletins. We are most grateful for your time and your consideration of our request.
Sincerely,
Beth Safford and Sharon Angelo
Annual Journal Team ulsterrespectlifedeanerycmte@gmail.com
First Anniversary of Dobbs Decision - June 24th!
Let us thank God for this momentous decision!
Sacred Heart of Jesus, I trust in You!
On June 24, 2022, which last year was the date of the feast of the Sacred Heart of Jesus, the United States Supreme Court blessedly overruled "Roe v. Wade" (1973) and returned the issue of abortion to the states via the "Dobbs v. Jackson" ruling. While the decision did not go as far as we would have preferred, nevertheless "Dobbs" was a major advance for protecting preborn children.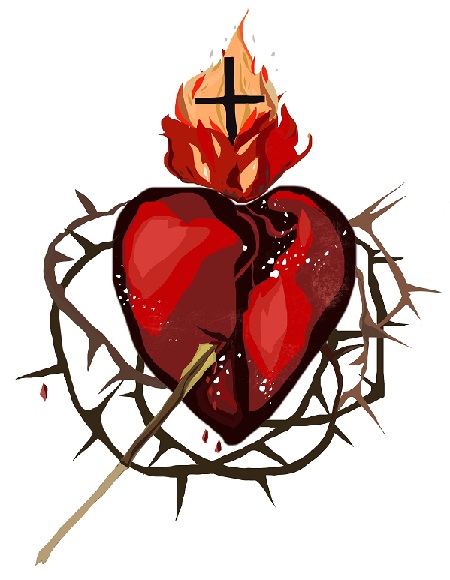 The Medical Aid in Dying Act, bill A.995/S.2445 (The Assisted Suicide bill) has reached its end...defeated by the closing of the legislative session! Thanks be to God! To God the glory! Many thanks to our clergy, parishioners and allies for their prayers, lobbying and cooperation. We will resolve to be vigilant when, next year, the pro-euthanasia forces will try again. God Bless You All!
05/21/23 - BILLBOARD VANDALIZED AGAIN! THREE TIMES!

Dear friends in Christ, our message is being seen and heard. These tactics will not stop us. We will not be stopped. We pray for the conversion of the people who are vandalizing a message of life and of hope...that they will come to see that human life is sacred and that its dignity should be protected and not snuffed out.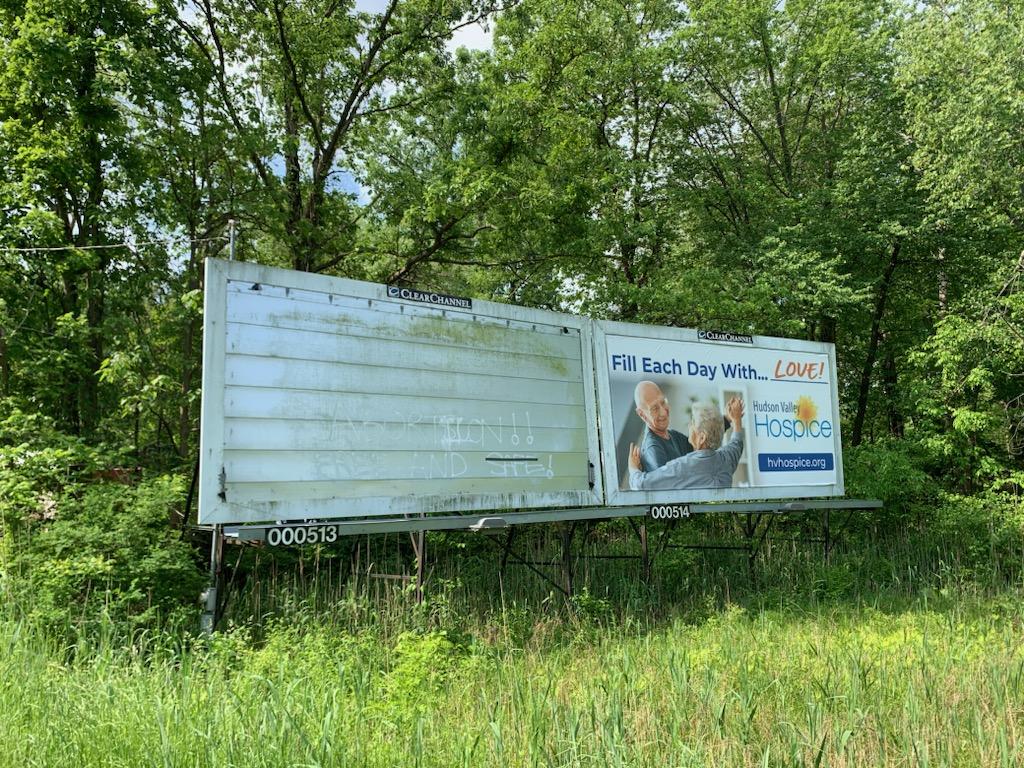 LONG ISLAND COLITATION FOR LIFE / JULY – AUGUST ISSUE
NEW YORK STATE LEGISLATION - A3279/S3060, a bill to establish a reproductive health services training grant (to 'reduce barriers' and fund the education of future abortionists) is in the Assembly Ways and Means Committee and the Senate Health Committee.
NATIONAL PRO-LIFE ALLIANCE / MARTIN FOX / 8-1-2023
Abortionists typically refuse to show ultrasound images to women, although they virtually always use it themselves to perform abortions. The fact is sonograms show an incredibly powerful image and can mean instant "conversion." That's why National Pro-Life Alliance members and other pro-lifers have and will continue to push for the Ultrasound Informed Consent Act in Congress to require mothers be shown an ultrasound image of their unborn baby before performing an abortion. And why at the same time, National Pro-Life Alliance members are urged to pressure their state level politicians to join in passing state laws like those in Texas, Louisiana, Wisconsin, Kentucky, and Tennessee.
LIVE ACTION / 8-2-2023
Live Action is getting censored again by biased, pro-abortion fact-checkers who want to silence pro-life voices and prevent us from reaching minds and saving lives. The Instagram posts that were recently labeled "false" or "partly false" by Politifact were posted by our president, Lila Rose, calling out Planned Parenthood for aiding and abetting child sex trafficking. Instead of exposing the evils of sex trafficking clearly documented in our undercover videos, Politifact chose to side with Planned Parenthood. We must stand against the blatant misinformation perpetuated by the media and its biased fact-checkers who want to silence and censor pro-life voices. Will you stand up for innocent children and help Live Action continue exposing the deadly agenda of Big Abortion and how it perpetuates violence against children, both inside and outside of the womb. Lila posted this thread because the recently released movie, Sound of Freedom, launched national awareness and discussion on the massive issue of child sex slavery.
LIVE ACTION / 8-5-2023
Mifepristone is the first of two drugs used in the abortion pill regimen. It acts to block the naturally occurring pregnancy hormone progesterone, which works during the first weeks of pregnancy to sustain the developing preborn baby's life. Progesterone also prevents muscle contractions in the uterus that would cause the woman's body to reject the newly created life.
The abortion pill previously had REMS [Risk Evaluation and Mitigation Strategy] safety protocols in place which required women to be examined prior to being given the abortion pill and take mifepristone in person due to the complications associated with it, including the deadly risks if taken with an ectopic pregnancy. But during the Covid-19 pandemic, the FDA relaxed the safety rules and allowed mail distribution of the abortion pill temporarily. By December 2021, the Biden FDA had further weakened the REMS by eliminating the in-person dispensing requirement and enabling the abortion pill to be permanently shipped by mail.
This opened the door for men to give women the abortion pill without their knowledge. Studies show that 64% of women who have undergone abortions felt pressured to do so. That pressure can come from parents, boyfriends, employers, and friends.
The list of such heinous acts goes on and the popularity of mail-order abortion pills is only rising. The abortion pill has been found to be four times more dangerous for women than a first-trimester surgical abortion. Risks include hemorrhaging, incomplete abortion, infection, and the need for a second, surgical abortion.
Despite this, the Biden administration called the previous safety regulations on the abortion pill "just unacceptable."
NATIONAL PRO-LIFE ALLIANCE / MARTIN FOX / 8-6-2023
Even in the twelve states that have outlawed abortion, President Biden's bureaucracy has created abortion pill loopholes that make it easy for abortionists to avoid state laws by simply mailing mothers abortion pills from out of state. Worse still, President Biden is threatening pharmacies who don't distribute abortion pills with loss of all their government Medicaid reimbursements. That is why it is so vital that you and I join to publicize this outrage and mobilize a tidal wave of grass-roots pro-life activism to ultimately pass the "Save Babies Act" (S. 95 / H.R. 427). This bill, introduced by Senator Cindy Hyde-Smith and Congressman Robert Latta will immediately end the licensing of abortion pills and stop the abortion lobby's schemes to deal out abortion pills without oversight. It is urgent we act quickly.
STUDENTS FOR LIFE / KRISTAN HAWKINS / 8-7-2023
Our Campus Captains are exemplary pro-life student leaders who we're hand-selecting from colleges and universities in Virginia to spearhead our voter-turnout efforts across the state, and, if all goes well during this test, we'll be doing the same across all battleground states in 2024!
Our Campus Captains will be in charge of:
Activism Events – to help build groups on campus.
Campus Voter Registration – to make sure every pro-life student is registered to vote.
Political Leadership Workshops – to train the next generation of pro-life leaders.
Recruitment for Canvassing Trips – to bolster our door-to-door canvassing volunteer numbers.
Campus "Dorm Storms" – to engage with pro-life students right where they live.
Early Voting Tables – to get students who can't make it to the polls on election day to request absentee ballots.
Church Voter Registration – to make sure every pro-life Christian is registered to vote; and
Voter Integrity Volunteering – to get volunteer poll watchers for elections and election recounts.
These efforts are just the tip of the iceberg – after we've selected our Campus Captains, we have a three-part plan for getting out the vote in Virginia, which includes:
Campus Activism, Door-to-Door Canvassing, and Digital and Text Message Outreach.
A news headline on Breitbart recently about a University of Chicago study that showed support for pro-abortion violence has DOUBLED over the past year. The truth is the entire pro-life movement – especially Students for Life – is under attack from pro-abortion radicals and crooked government officials who are doing everything possible to encourage them.
Our new LEGAL DEFENSE FUND will:
Seek justice for pro-life students who have been hurt by pro-abortion radicals, and ensure that these thugs know they WILL BE PROSECUTED if they dare harm our students; and
Take school administrators who want to censor us to court! No matter what these campus authoritarians think, pro-life students have the Constitutional right to speak out, and we have the right to organize. With attacks like these increasing – combined with the various amicus briefs we've filed in must-win court cases and our legal work exposing the fact that the FDA never properly vetted Chemical Abortion Pills for environmental safety – we had no choice but to start this new LEGAL DEFENSE FUND.
PERSONHOOD ALLIANCE / 8-9-2023
The people of Ohio voted in record numbers to reject Issue 1 by a 57% - 43% margin. While the vote on Issue 1 was not directly about abortion, for all intents and purposes, it was a pre-referendum on what is to come in November, when the people of Ohio vote on whether to completely dehumanize the preborn child in the name of "reproductive freedom." Had Issue 1 been approved, the threshold for amending the state constitution would have moved to 60%, requiring the approval of a supermajority with a broader societal consensus before changing the state's foundational law. As it stands, Ohio is facing a brutal pro-abortion ballot initiative modeled upon the language of similar amendments in California, Michigan, and Vermont.
VARIA / THE HILL / 8-11-2023
Help mothers with unplanned pregnancies — reform child support, adoption:
BY E.V. OSMENT, OPINION CONTRIBUTOR
The data show that most of us want support and resources, not abortions. As a country, I believe we must do more, because women deserve better. This debate should not be viewed in the context of tension between the needs of the mother and those of the child. Rather, the woman and her child must equal partners in this conversation. Our country is big enough and great enough to love and help them both — and not just to help the mother while she is pregnant, but also after she gives birth. Rep. Ashley Hinson (R-Iowa) introduced the Providing for Life Act in the House, one of the most pro-woman packages that Congress has ever considered. This bill addresses some of the core challenges that women with unplanned pregnancies face. It provides long-lasting solutions for mother and child, both during and after pregnancy. For starters, it increases the refundable Child Tax Credit (CTC) and even extends the CTC to apply during pregnancy. This beautifully recognizes the humanity of babies in the womb and the costs that families face when preparing for birth. The Providing for Life Act cuts right to the heart of the problem and calls for child support reform, requiring biological fathers to bear equal financial responsibility for their children. This bill requires fathers to pay child support right from the beginning, and to start by covering at least half of the medical expenses incurred during pregnancy and delivery. Liberals often ask why more pro-lifers aren't helping adopted children. They do, and this bill further addresses those concerns. It would make the Adoption Child Tax Credit fully refundable to cover the full adoption process, including legal fees. This will allow adoptive families to have more resources and financial support. This way, loving families won't be priced out of adopting children. To sum it all up, this bill presents solutions to core challenges facing expectant mothers. It provides aid through an expanded child tax credit, a fully refundable adoption tax credit, child support starting during pregnancy, and so much more.
THE WEEKEND LOOP FROM CATHOLIC VOTE / 8/12/2023
BIDEN ADMIN ISSUES NATIONAL ABORTION MANDATE FOR EMPLOYERS:
The Equal Employment Opportunity Commission (EEOC) this week issued a regulation establishing a national mandate on employers to accommodate workers' abortions under the Pregnant Workers Fairness Act (PWFA). The alarming rule is now open for a 60-day period during which citizens can comment with objections. Catholic Vote is calling on citizens to submit comments via an easy-to-use portal.
LIVE ACTION / 8-14-2023
A few weeks ago, I shared how Facebook is actively censoring Live Action's videos exposing the evils of child sex trafficking in America. The investigative videos show how Planned Parenthood is complicit in the cycle of sexual abuse by helping pimps procure secret abortions for their underage victims.
Recently, Instagram (which is now owned by Facebook) labeled my posts as "false" or "partly false" because PolitiFact used Planned Parenthood as the primary source to refute our content. PolitiFact is blatantly pro-abortion, and it's clear from this bogus "fact check" that these media elites have one thing in mind: to silence and suppress pro-life voices. Our team has appealed the decision, but we are at the mercy of Big Tech. At any time, these entities can choose whether people can see our content or even follow our accounts. Will you stand up for innocent children and demand Facebook stop censoring content exposing Planned Parenthood and its role in child sex trafficking? Send a letter to Facebook's founder, Mark Zuckerberg, and demand the tech giant end its censorship of Live Action:
https://www.liveaction.org/send-letter-facebook-mark-zuckerberg/
Facebook claims to be a platform that permits free speech and open discourse, but when it actively suppresses content that exposes the abortion industry's role in human trafficking, it perpetuates the abuse.
STUDENTS FOR LIJFE ACTION / 8-14-2023
Should Battleground State Republicans cave to Dr. Anthony Fauci and the Abortion Lobby and allow them to continue grotesque experiments with the bodies of aborted babies? News broke in 2021 that the University of Pittsburgh (Pitt) was using taxpayer funding from Dr. Fauci's National Institutes of Health to conduct experiments. According to the Pennsylvania Family Council:
Last year, Pitt student researchers published details on experiments where scalps and "full thickness human skin" from aborted babies (18-20 weeks gestation) were grafted onto lab rats. Pictures show human hair – from these aborted babies – being grown on the backs of these rodents. Additionally, lymphoid tissue, livers and spleens from the same aborted babies were co-engrafted into the same rodent models. And since your taxpayer dollars fund Dr. Fauci's National Institutes of Health, you're helping to fund it! If all that wasn't bad enough, the Republican controlled Pennsylvania Senate has already approved this year's budget, which includes continued funding for Pitt and their gruesome experiments on born-alive children! We have only ONE chance left to stop them . . .
With a budget fight looming, Pennsylvania House Republicans can issue what amounts to a CEASE-AND-DESIST order on this madness simply by REFUSING to fund Pitt until the university agrees to halt any experiments with the bodies of dead preborn babies. And thanks to Students for Life Action's supporters in the Keystone State, the Pennsylvania General Assembly recently broke without passing a budget – despite the fact they're past the deadline for action. The good news is, while Republicans in the GOP-controlled Pennsylvania Senate caved, House Republicans haven't.
VARIA / REUTERS / 8-16-2023
Access to the abortion pill mifepristone must be restricted, a U.S. appeals court ruled on Wednesday, ordering a ban on telemedicine prescriptions and shipments of the drug by mail, though the decision will not immediately take effect. The ruling stems from a lawsuit brought by four anti-abortion groups headed by the recently formed Alliance for Hippocratic Medicine and four anti-abortion doctors who sued in November. They contend the FDA used an improper process when it approved mifepristone in 2000 and did not adequately consider the drug's safety when used by minors. "The 5th Circuit rightly required the FDA to do its job and restore crucial safeguards for women and girls, including ending illegal mail-order abortions," Erin Hawley of Alliance Defending Freedom, a lawyer for the anti-abortion groups challenging the pill's approval, said in a statement.
VARIA / CATHOLIC NEWS AGENCY / 8-22-2023
The state of Pennsylvania announced this month that it would be ending its partnership with a nonprofit group that helps fund crisis pregnancy centers throughout the state. The state Department of Human Services said in a press release that its contract with Real Alternatives "will come to an end by Dec. 31, 2023," after nearly 30 years. Real Alternatives says on its website that it routes funding to a "network of social service agencies, pregnancy support centers, maternity residences, and adoption agencies that offer comprehensive, life-affirming alternatives to abortion to women dealing with unplanned pregnancies." ​​Among the services offered by the program include counseling, food, shelter, childbirth classes, and other amenities. The organization says it has helped hundreds of thousands of pregnant women and mothers since 1996.
THE WEEKEND LOOP FROM CATHOLIC VOTE / 8-26-2023
The Biden campaign launched an advertisement on Friday targeting purple states by criticizing the GOP's pro-life stance. A voiceover promises that "President Biden and Vice President Harris are determined to restore Roe v. Wade, and they will never allow a national abortion ban to become law." The Biden/Harris 2024 campaign manager, Julie Chávez Rodríguez, said in a statement on Friday that the campaign will champion the recodification of Roe v. Wade.
NATIONAL PRO-LIFE ALLIANCE / MARTIN FOX / 8-27-2023
Every year, abortionists perform more than 200,000 abortions on teenage girls. They know that if parents were notified of their daughters' abortions, many would intervene, stop the abortion, and save their unborn grandchild's life. That's why abortionists train incoming staff to think of parents as "a barrier" to their so-called "services." The former director of a Planned Parenthood in North Carolina even confessed, "I've seen young girls, as young as 10-years-old being able to come in to the clinic and they can get an abortion without their parents even knowing what was going on." But in the face of abortionists' exploitative and life-ending agenda, there is a solution: the Parental Notification and Intervention Act. (S.1103/H.R.4123). This bill would finally set a nationwide ironclad standard, requiring that parents in all 50 states be notified and given the chance to intervene in their minor daughter's abortion. What's more, the bill would tighten loopholes in existing state laws. And since one in every five abortions is performed on a teenage girl, this bill has the potential to save countless unborn lives.
NOTICIAS DE VIDA PARA AGOSTO 2023
COLITACIÓN POR LA VIDA DE LONG ISLAND
JULIO – NÚMERO DE AGOSTO
LEGISLACIÓN DEL ESTADO DE NUEVA YORK - A3279/S3060, un proyecto de ley para establecer una subvención de capacitación en servicios de salud reproductiva (para "reducir barreras" y financiar la educación de futuros abortistas) se encuentra en el Comité de Medios y Arbitrios de la Asamblea y en el Comité de Salud del Senado.
ALIANZA NACIONAL PRO-VIDA / MARTIN FOX / 8-1-2023
Los abortistas suelen negarse a mostrar imágenes de ultrasonido a las mujeres, aunque prácticamente siempre las utilizan ellos mismos para realizar abortos. El hecho es que las ecografías muestran una imagen increíblemente poderosa y pueden significar una "conversión" instantánea. Es por eso que los miembros de la Alianza Nacional Pro-Vida y otros defensores de la vida han presionado y seguirán presionando para que la Ley de Consentimiento Informado por Ultrasonido en el Congreso exija que a las madres se les muestre una imagen de ultrasonido de su bebé nonato antes de realizar un aborto. Y por qué, al mismo tiempo, se insta a los miembros de la Alianza Nacional Pro-Vida a presionar a sus políticos estatales para que se unan a la aprobación de leyes estatales como las de Texas, Luisiana, Wisconsin, Kentucky y Tennessee.
ACCIÓN EN VIVO / 8-2-2023
Live Action está siendo censurado nuevamente por verificadores de hechos sesgados y pro-aborto que quieren silenciar las voces provida e impedir que lleguemos a las mentes y salvemos vidas. Las publicaciones de Instagram que Politifact calificó recientemente de "falsas" o "parcialmente falsas" fueron publicadas por nuestra presidenta, Lila Rose, criticando a Planned Parenthood por ayudar e incitar al tráfico sexual infantil. En lugar de exponer los males del tráfico sexual claramente documentados en nuestros videos encubiertos, Politifact decidió ponerse del lado de Planned Parenthood. Debemos oponernos a la flagrante desinformación perpetuada por los medios de comunicación y sus verificadores de datos sesgados que quieren silenciar y censurar las voces provida. ¿Defenderás a los niños inocentes y ayudarás a Live Action a continuar exponiendo la agenda mortal del Gran Aborto y cómo perpetúa la violencia contra los niños, tanto dentro como fuera del útero? Lila publicó este hilo porque la película recientemente estrenada, Sound of Freedom, generó conciencia y debate a nivel nacional sobre el enorme problema de la esclavitud sexual infantil.
ACCIÓN EN VIVO / 8-5-2023
La mifepristona es el primero de los dos fármacos utilizados en el régimen de píldoras abortivas. Actúa bloqueando la hormona progesterona del embarazo que se produce naturalmente, que actúa durante las primeras semanas del embarazo para sostener la vida del feto en desarrollo. La progesterona también previene las contracciones musculares en el útero que harían que el cuerpo de la mujer rechace la vida recién creada.
Anteriormente, la píldora abortiva contaba con protocolos de seguridad REMS [Estrategia de mitigación y evaluación de riesgos] que requerían que las mujeres fueran examinadas antes de recibir la píldora abortiva y tomaran mifepristona en persona debido a las complicaciones asociadas con ella, incluidos los riesgos mortales si se tomaba con un embarazo ectópico. Pero durante la pandemia de Covid-19, la FDA relajó las reglas de seguridad y permitió la distribución por correo de la píldora abortiva temporalmente. Para diciembre de 2021, la FDA de Biden había debilitado aún más el REMS al eliminar el requisito de dispensación en persona y permitir que la píldora abortiva se enviara permanentemente por correo.
Esto abrió la puerta para que los hombres le dieran a las mujeres la píldora abortiva sin su conocimiento. Los estudios muestran que el 64% de las mujeres que se han sometido a un aborto se sintieron presionadas a hacerlo. Esa presión puede provenir de padres, novios, empleadores y amigos.
La lista de actos tan atroces continúa y la popularidad de las píldoras abortivas vendidas por correo no hace más que aumentar. Se ha descubierto que la píldora abortiva es cuatro veces más peligrosa para las mujeres que un aborto quirúrgico en el primer trimestre. Los riesgos incluyen hemorragia, aborto incompleto, infección y la necesidad de un segundo aborto quirúrgico.
A pesar de esto, la administración Biden calificó las normas de seguridad anteriores sobre la píldora abortiva como "simplemente inaceptables".
ALIANZA NACIONAL PRO-VIDA / MARTIN FOX / 8-6-2023
Incluso en los doce estados que han prohibido el aborto, la burocracia del presidente Biden ha creado lagunas jurídicas en materia de píldoras abortivas que facilitan a los abortistas eludir las leyes estatales simplemente enviando por correo a las madres píldoras abortivas desde fuera del estado. Peor aún, el presidente Biden está amenazando a las farmacias que no distribuyan pastillas abortivas con la pérdida de todos los reembolsos gubernamentales de Medicaid. Por eso es tan vital que usted y yo nos unamos para dar a conocer esta indignación y movilizar una oleada de activismo provida de base para, en última instancia, aprobar la "Ley para salvar a los bebés" (S. 95 / H.R. 427). Este proyecto de ley, presentado por la senadora Cindy Hyde-Smith y el congresista Robert Latta pondrá fin inmediatamente a la concesión de licencias para las píldoras abortivas y detendrá los planes del lobby abortista para distribuir píldoras abortivas sin supervisión. Es urgente que actuemos rápidamente.
ESTUDIANTES PARA LA VIDA / KRISTAN HAWKINS / 8-7-2023
Nuestros capitanes de campus son líderes estudiantiles provida ejemplares que estamos seleccionando personalmente de colegios y universidades de Virginia para encabezar nuestros esfuerzos de participación electoral en todo el estado y, si todo va bien durante esta prueba, haremos lo mismo. ¡Lo mismo en todos los estados en disputa en 2024!
Nuestros capitanes de campus estarán a cargo de:
• Eventos de activismo: para ayudar a formar grupos en el campus.
• Registro de votantes en el campus: para garantizar que todos los estudiantes provida estén registrados para votar.
• Talleres de Liderazgo Político – para capacitar a la próxima generación de líderes provida.
• Reclutamiento para viajes de escrutinio: para reforzar nuestro número de voluntarios de escrutinio puerta a puerta.
• Campus "Dorm Storms" – para interactuar con estudiantes provida justo donde viven.
• Mesas de votación anticipada: para que los estudiantes que no pueden asistir a las urnas el día de las elecciones soliciten boletas de voto ausente.
• Registro de votantes de la iglesia: para garantizar que todos los cristianos provida estén registrados para votar; y
• Voluntariado para la integridad de los votantes: conseguir observadores electorales voluntarios para las elecciones y los recuentos electorales.
Estos esfuerzos son solo la punta del iceberg: después de haber seleccionado a nuestros capitanes de campus, tenemos un plan de tres partes para lograr el voto en Virginia, que incluye:
Activismo universitario, sondeo puerta a puerta y divulgación mediante mensajes de texto y digitales.

Un titular de noticias reciente en Breitbart sobre un estudio de la Universidad de Chicago que mostró que el apoyo a la violencia pro-aborto se ha DOBLICADO durante el año pasado. La verdad es que todo el movimiento provida –especialmente Students for Life– está siendo atacado por radicales proaborto y funcionarios gubernamentales corruptos que están haciendo todo lo posible para alentarlos.
Nuestro nuevo FONDO DE DEFENSA JURÍDICA:
• Buscar justicia para los estudiantes pro-vida que han sido heridos por radicales pro-aborto, y asegurar que estos matones sepan que SERÁN PROCESADOS si se atreven a dañar a nuestros estudiantes; y
• ¡Llevar a los tribunales a los administradores escolares que quieren censurarnos! No importa lo que piensen estos autoritarios universitarios, los estudiantes provida tienen el derecho constitucional de hablar y nosotros tenemos el derecho de organizarnos. Con ataques como estos aumentando, combinados con los diversos escritos amicus curiae que hemos presentado en casos judiciales que debemos ganar y nuestro trabajo legal exponiendo el hecho de que la FDA nunca examinó adecuadamente la seguridad ambiental de las píldoras abortivas químicas, no tuvimos más opción que comenzar esto. nuevo FONDO DE DEFENSA JURÍDICA.
ALIANZA PERSONALIDAD / 8-9-2023
El pueblo de Ohio votó en cifras récord para rechazar la cuestión 1 por un margen de 57% a 43%. Si bien la votación sobre el Tema 1 no fue directamente sobre el aborto, para todos los efectos, fue un referéndum previo sobre lo que sucederá en noviembre, cuando el pueblo de Ohio vote sobre si deshumanizar completamente al niño no nacido en nombre de "libertad reproductiva". Si se hubiera aprobado la Cuestión 1, el umbral para enmendar la constitución estatal se habría movido al 60%, requiriendo la aprobación de una supermayoría con un consenso social más amplio antes de cambiar la ley fundacional del estado. Tal como están las cosas, Ohio se enfrenta a una brutal iniciativa electoral a favor del aborto inspirada en el lenguaje de enmiendas similares en California, Michigan y Vermont.
VARIA / EL CERRO / 8-11-2023
Ayudar a las madres con embarazos no deseados: reformar la manutención infantil y la adopción:
POR E.V. OSMENT, COLABORADOR DE OPINIÓN
Los datos muestran que la mayoría de nosotros queremos apoyo y recursos, no abortos. Como país, creo que debemos hacer más, porque las mujeres merecen algo mejor. Este debate no debe verse en el contexto de la tensión entre las necesidades de la madre y las del niño. Más bien, la mujer y su hijo deben ser socios iguales en esta conversación. Nuestro país es lo suficientemente grande y grande como para amarlos y ayudarlos a ambos, y no sólo para ayudar a la madre mientras está embarazada, sino también después de dar a luz. La representante Ashley Hinson (R-Iowa) presentó la Ley de Provisión de Vida en la Cámara, uno de los paquetes más pro-mujeres que el Congreso haya considerado jamás. Este proyecto de ley aborda algunos de los principales desafíos que enfrentan las mujeres con embarazos no planificados. Proporciona soluciones duraderas para la madre y el niño, tanto durante como después del embarazo. Para empezar, aumenta el Crédito Tributario por Hijos (CTC) reembolsable e incluso extiende el CTC para que se aplique durante el embarazo. Esto reconoce maravillosamente la humanidad de los bebés en el útero y los costos que enfrentan las familias al prepararse para el nacimiento. La Ley de Provisión de Vida va directo al meollo del problema y exige una reforma de la manutención de los hijos, exigiendo que los padres biológicos asuman la misma responsabilidad financiera por sus hijos. Este proyecto de ley exige que los padres paguen la manutención de los hijos desde el principio y comiencen cubriendo al menos la mitad de los gastos médicos incurridos durante el embarazo y el parto. Los liberales a menudo preguntan por qué más defensores de la vida no ayudan a los niños adoptados. Lo hacen, y este proyecto de ley aborda aún más esas preocupaciones. Haría que el Crédito Tributario por Adopción por Hijos fuera totalmente reembolsable para cubrir todo el proceso de adopción, incluidos los honorarios legales. Esto permitirá que las familias adoptivas tengan más recursos y apoyo económico. De esta manera, las familias amorosas no se verán excluidas de la adopción de niños. En resumen, este proyecto de ley presenta soluciones a los principales desafíos que enfrentan las mujeres embarazadas. Proporciona ayuda a través de un crédito fiscal por hijos ampliado, un crédito fiscal por adopción totalmente reembolsable, manutención infantil a partir del embarazo y mucho más.
EL BUCLE DEL FIN DE SEMANA DEL VOTO CATÓLICO 12/08/2023
EL ADMINISTRADOR DE BIDEN EMITE MANDATO NACIONAL DE ABORTO PARA LOS EMPLEADORES:
La Comisión de Igualdad de Oportunidades en el Empleo (EEOC) emitió esta semana una regulación que establece un mandato nacional para que los empleadores incluyan los abortos de las trabajadoras en virtud de la Ley de Equidad para las Trabajadoras Embarazadas (PWFA). La alarmante regla ahora está abierta por un período de 60 días durante el cual los ciudadanos pueden comentar con objeciones. Catholic Vote hace un llamado a los ciudadanos a enviar comentarios a través de un portal fácil de usar.
ACCIÓN EN VIVO / 14-8-2023
Hace unas semanas, compartí cómo Facebook está censurando activamente los videos de Live Action que exponen los males del tráfico sexual infantil en Estados Unidos. Los videos de investigación muestran cómo Planned Parenthood es cómplice del ciclo de abuso sexual al ayudar a los proxenetas a conseguir abortos secretos para sus víctimas menores de edad.
Recientemente, Instagram (que ahora es propiedad de Facebook) etiquetó mis publicaciones como "falsas" o "parcialmente falsas" porque PolitiFact utilizó a Planned Parenthood como fuente principal para refutar nuestro contenido. PolitiFact es descaradamente pro-aborto, y de esta falsa "verificación de hechos" se desprende claramente que estas élites mediáticas tienen una cosa en mente: silenciar y reprimir las voces pro-vida. Nuestro equipo apeló la decisión, pero estamos a merced de las grandes tecnologías. En cualquier momento, estas entidades pueden elegir si las personas pueden ver nuestro contenido o incluso seguir nuestras cuentas. ¿Defenderá a los niños inocentes y exigirá que Facebook deje de censurar el contenido que expone a Planned Parenthood y su papel en el tráfico sexual infantil? Envíe una carta al fundador de Facebook, Mark Zuckerberg, y exija que el gigante tecnológico ponga fin a su censura de Live Action:
https://www.liveaction.org/send-letter-facebook-mark-zuckerberg/
Facebook afirma ser una plataforma que permite la libertad de expresión y el discurso abierto, pero cuando suprime activamente el contenido que expone el papel de la industria del aborto en la trata de personas, perpetúa el abuso.
ESTUDIANTES POR LA ACCIÓN DE LA VIDA / 14-8-2023
¿Deberían los republicanos de los estados del campo de batalla ceder ante el Dr. Anthony Fauci y el lobby abortista y permitirles continuar con experimentos grotescos con los cuerpos de bebés abortados? En 2021 se supo que la Universidad de Pittsburgh (Pitt) estaba utilizando fondos de los contribuyentes de los Institutos Nacionales de Salud del Dr. Fauci para realizar experimentos. Según el Consejo de Familia de Pensilvania:
El año pasado, los estudiantes investigadores de Pitt publicaron detalles sobre experimentos en los que se injertaron cuero cabelludo y "piel humana de espesor total" de bebés abortados (de 18 a 20 semanas de gestación) en ratas de laboratorio. Las imágenes muestran cabello humano (de estos bebés abortados) creciendo en la espalda de estos roedores. Además, se injertó tejido linfoide, hígados y bazos de los mismos bebés abortados en los mismos modelos de roedores. Y dado que el dinero de sus contribuyentes financia los Institutos Nacionales de Salud del Dr. Fauci, ¡usted está ayudando a financiarlos! Si todo eso no fuera suficientemente malo, el Senado de Pensilvania, controlado por los republicanos, ya aprobó el presupuesto de este año, que incluye financiación continua para Pitt y sus espantosos experimentos con niños nacidos vivos. Sólo nos queda UNA oportunidad para detenerlos. . .
Con una lucha presupuestaria avecinándose, los republicanos de la Cámara de Representantes de Pensilvania pueden emitir lo que equivale a una orden de CESAR Y DESISTIR de esta locura simplemente NEGÁNDOSE a financiar a Pitt hasta que la universidad acepte detener cualquier experimento con cuerpos de bebés no nacidos muertos. Y gracias a los partidarios de Students for Life Action en el estado de Keystone, la Asamblea General de Pensilvania recientemente quebró sin aprobar un presupuesto, a pesar de que ya pasó la fecha límite para tomar medidas. La buena noticia es que, si bien los republicanos en el Senado de Pensilvania, controlado por el Partido Republicano, cedieron, los republicanos de la Cámara de Representantes no lo hicieron.
VARIA / REUTERS / 16-8-2023
Se debe restringir el acceso a la píldora abortiva mifepristona, dictaminó el miércoles un tribunal de apelaciones de Estados Unidos, ordenando la prohibición de las recetas de telemedicina y los envíos del medicamento por correo, aunque la decisión no entrará en vigor de inmediato. El fallo surge de una demanda presentada por cuatro grupos antiaborto encabezados por la recientemente formada Alianza para la Medicina Hipocrática y cuatro médicos antiaborto que demandaron en noviembre. Sostienen que la FDA utilizó un proceso inadecuado cuando aprobó la mifepristona en 2000 y no consideró adecuadamente la seguridad del medicamento cuando lo usaban menores. "El Quinto Circuito exigió correctamente a la FDA que hiciera su trabajo y restableciera salvaguardias cruciales para las mujeres y las niñas, incluido el fin de los abortos ilegales por correo", dijo Erin Hawley de Alliance Defending Freedom, abogada de los grupos antiaborto que impugnan la aprobación de la píldora. dijo en un comunicado.
VARIA / AGENCIA CATÓLICA DE NOTICIAS / 22-8-2023
El estado de Pensilvania anunció este mes que pondría fin a su asociación con un grupo sin fines de lucro que ayuda a financiar centros de embarazos en crisis en todo el estado. El Departamento de Servicios Humanos del estado dijo en un comunicado de prensa que su contrato con Real Alternatives "terminará el 31 de diciembre de 2023", después de casi 30 años. Real Alternatives dice en su sitio web que canaliza fondos a una "red de agencias de servicios sociales, centros de apoyo al embarazo, residencias de maternidad y agencias de adopción que ofrecen alternativas integrales y reafirmantes de vida al aborto para mujeres que enfrentan embarazos no planificados". Entre los servicios que ofrece el programa se incluyen asesoramiento, alimentación, alojamiento, clases de preparación al parto y otras comodidades. La organización dice que ha ayudado a cientos de miles de mujeres y madres embarazadas desde 1996.
EL BUCLE DEL FIN DE SEMANA DEL VOTO CATÓLICO / 26-8-2023
La campaña de Biden lanzó un anuncio el viernes dirigido a los estados morados criticando la postura provida del Partido Republicano. Una voz en off promete que "el presidente Biden y la vicepresidenta Harris están decididos a restaurar Roe v. Wade, y nunca permitirán que una prohibición nacional del aborto se convierta en ley". La directora de campaña Biden/Harris 2024, Julie Chávez Rodríguez, dijo en un comunicado el viernes que la campaña defenderá la recodificación de Roe v. Wade.
PUBLIC POLICY WEBSITES FOR FEDERAL
AND NEW YORK STATE LEGISLATION
WE CAN STAY INFORMED AND REACT TO SPECIFIC LEGISLATION
NEW YORK STATE ….
NYSCATHOLIC.ORG

FOR: NEW YORK STATE CATHOLIC CONFERENCE
@ 518-434-6195 /NYS-CATHOLIC-CONFERENCE-ACTION-CENTER
NYSRIGHTTOLIFE.ORG FOR: NEW YORK STATE RIGHT TO LIFE @ 518-434-1293
--------------------------------------------------------------------------------------------------------------------------------------------------------------
NATIONAL….
FEDERALLEGISLATION@NRLC.ORG FOR: NATIONAL RIGHT TO LIFE PROVIDING YOUR REPRESENTATIVES VOTING RECORD ON LIFE ISSUES IN CONGRESS @ 202-626-8820
WWW.NCHLA.ORG/ACTION.ASP

FOR: NATIONAL COMMITTEE FOR A HUMAN LIFE AMENDMENT @ 202-393-0703
WWW.PROLIFEALLIANCE.COM

FOR: NATIONAL PRO LIFE ALLIANCE @ 703-321-9200
WWW.ARCHNY.ORG/ FOR: PASTORAL / PUBLIC-POLICY FROM THE ARCHDIOCESE OF NEW YORK PUBLIC POLICY OFFICE @ 646-794-2807
WWW.CATHOLICVOTE.ORG

FOR: CURRENT ISSUES FOR CATHOLIC VOTERS
WWW.PROLIFELI.ORG FOR: LONG ISLAND COALITION FOR LIFE PROVIDES CURRENT INFORMATION ON FEDERAL AND STATE LEGISLATIVE ISSUES… EXCELLENT LEGISLATIVE INFORMATION
WWW.HLI.ORG FOR: HUMAN LIFE INTERNATIONAL / DEFENDING LIFE AND FAMILY AROUND THE WORLD
Ulster Deanery Respect Life Committee © All rights reserved © 05/19/2022